About First Fidelity Companies
Established in 1967, First Fidelity Mortgage Corporation provides a complete range of financial solutions for our clients' real estate projects, whether they may be existing or to-be-developed. Our firm is actively engaged with national and international lending institutions, public and private debt and equity market participants, and other capital sources to provide the optimal strategic solutions for our clients. First Fidelity Mortgage Corporation remains active in financing across all property types including hospitality, office, retail, multi-family, industrial, and mixed-use properties.
Established in 1977, First Fidelity Investments Corporation is a full-service commercial real estate firm active in investment sales, brokerage, and advisory services for income-producing properties.
First Fidelity applies our comprehensive understanding of the financing and sales markets to evaluate, advise, and ultimately structure and execute a transaction that most effectively achieves a client's strategic objectives in a rapidly changing real estate environment.
Both of our companies support the senior-level expertise and the dedicated service of a leading boutique real estate investment firm with continual investments in the most advanced technology and services available in the industry. Our technology platform ensures that our seasoned professionals have the tools necessary to generate the competitive environment that most efficiently attains the considered objectives of our clients. Collectively, First Fidelity Mortgage Corporation and First Fidelity Investments Corporation offer clients a wide range of intended alternatives for their real estate portfolios.
First Fidelity utilizes its active relationships with national and international debt and equity capital providers to ensure a transaction begins with the broadest potential audience prior to determining the effective target market.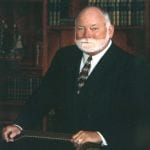 John Kell Martin
Chairman
Phone: 678-287-3036
Email:
kmartin@firstfidelitycompanies.com
Kell Martin is the Chairman and Founder of First Fidelity. A native of Atlanta and a graduate of the University of Georgia, he has been active in the real estate industry nationally for more than 50 years.  Mr. Martin has an established reputation as one of the leading practitioners in the formation of capital for commercial real estate. Through his leadership, Mr. Martin has created one of the most successful real estate investment banking firms in the country.
Mr. Martin has been involved with several real estate organizations including the Urban Land Institute, where he served as a Trustee, and as a Governor of the ULI Foundation.  In addition, he has been a member of the Urban Development / Mixed-Use Council.  Mr. Martin has also been affiliated with the National Association of Office and Industrial Properties, the International Council of Shopping Centers, and the Mortgage Bankers Association, as well as having served as a member of the Real Estate Roundtable.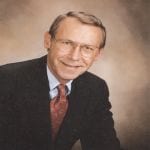 A. Westcott Leline
Director
Phone:
678-287-3005
Email:
wleline@firstfidelitycompanies.com
Wes Leline is a graduate of Ripon College in Ripon Wisconsin and began his real estate finance career with Northwestern Mutual Life, where he rose to the position of Regional Manager.  After a number of years with First Fidelity, he accepted a position as Executive Vice President of NCNB Mortgage, a subsidiary of one of the predecessors to Bank of America.  After rejoining First Fidelity, Wes has been involved with the Mortgage Bankers Association of America and various peer groups, as well as assisting clients in meeting their financing goals by closely working with a significant number of major institutional lenders.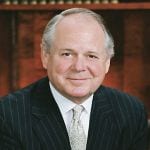 W. Michael Murphy
Head of Lodging/LeisureCapital
Phone: 678-287-3029
Email:
mmurphy@firstfidelitycompanies.com
Michael has been active for over 30 years in all aspects of hospitality industry transactions.  He has extensive experience in hotel acquisitions, development, property sales, finance and joint ventures as well as in corporate mergers and acquisitions.  He has held executive positions with Holiday Inns, Inc., Metric Partners, Geller & Co. and ResortQuest International, Inc.
He holds a BS in English from the University Memphis and an MA in English from the University of Iowa.  He is a member of the Recreational Development Council of the Urban Land Institute, is a member of and has twice served as Co-Chairman of the Industry Real Estate Finance Advisory Council (IREFAC) of the American Hotel and Lodging Association and is a member of the Board of Directors of Ashford Hospitality Trust (AHT:NYSE).